Yamli Sells Licensing Deal to Yahoo!
28 May, 2012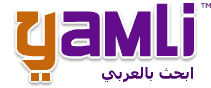 We covered Yamil since our first days about 4 years ago, the service allows users to type in Latin characters to get their equivalent Arabic terms.
Yamli was founded by Lebanese entrepreneur Habib Haddad from the US and was aiming to sell to Google, but instead Google developed its own service ta3reeb.
Habib Haddad last year went to join Wamda a site that competes with ArabCrunch and is funded by the US government but it also offers Venture Capital funding for early stage startups. Putting it self in conflict of interest situation.
Before Habib left Yamli the site focused its efforts in the enterprise market, as its service can for example dedicate how Arab names are written from English to Arabic.
Today came the good news for Yamli with a major licensing deal: Yahoo! Which is being used in a new product called new product, ", v3arrebni (or Arabize me) it will be used in Yahoo Maktoob homepage and integrated with other Yahoo services such as messenger and email.
Terms of the deal were not disclosed.
Share and Enjoy